Services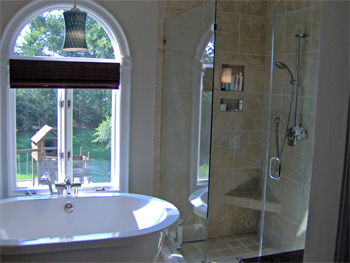 We specialize in the following services:
Granite and Quartz countertops
Solid wood countertops
Computerized design & layout
Solid wood cabinetry
Creative and functional lighting
Moving walls
Tile & Stone work
Relocation of appliances & plumbing fixtures
Tile & Hardwood floors
Updating old kitchens
Bathroom vanities & tops
All types of carpentry work
In today's economic environment many people are making improvements to their existing homes. One of the best return on investment improvements is updating your kitchen or bath. Creating a new look for your kitchen or bath will make your home a more pleasant place to be and at the same time more valuable.

At first the process may sound intimidating but, it doesn't have to be. The truth is that there are many companies out there that sell countertops and cabinets. Not all operate in excellence. At ProLine we have always provided our customers with high value products and quick professional service while staying within their budget.

We have no salesman commissions or showroom overhead costs; you work directly with the principle owners of ProLine. As a result we are able to provide high quality products and services at economical prices.